RainCheck ICO Review: A comprehensive review and analysis on RainCheck ICO, which aims to disrupt the online-to-offline commerce space.
This represents the writer's personal opinions and does not – in any way- constitute a recommendation of an investment or financial advice. Please assume caution when investing in cryptocurrencies and do so at your own risk, as it is extremely volatile and you can lose your money.
Overview
Raincheck is an online-to-offline (O2O) commerce platform that allows retail brands to track and influence online product discovery to physical, in-store sales. On the user end, Raincheck platform allows them to source for products online and be notified – at a contextual and relevant time – when the product is available in nearby stores. Simultaneously, users will be notified of various offers and rewards that is currently applicable to them.
Raincheck plans to create a complete the O2O loop by integrating a decentralized peer-to-peer (P2P) loyalty and payment network into their current commerce platform. The ultimate goal is to reach all data points and stakeholders within the online-discovery and offline-purchasing loop.
Here are the following problems that Raincheck aims to solve:
Absence of Offline Data Analytics: Statistics show that 85% of people are likely to browse for products online and make a purchase physically at the retail store. Though it is easy to gather consumer behavioral data online, current technology prevents data to be gathered once users leave the online store
Broken Customer Loyalty: The current loyalty programs are faced with obvious weaknesses; most people do not use their loyalty points since they could never accumulate enough points for a worthwhile reward. Additionally, loyalty programs can accrue significant liabilities to businesses.
(See more: A Guide To Fundamental Analysis For Cryptocurrencies)
Interview with Founders
We had the opportunity to engage in a high-level interview with RainCheck's Founder & CEO, Cameron Wall. We asked several important questions about RainCheck according to several metrics. Have a look at the interview below:
Application
Raincheck aims to provide users with a personalized shopping experience while enabling businesses to measure digital marketing spend offline,where most sales occur. This is achieved through their patent-pending commerce platform that allows businesses to track online-to-offline sales cycle and also enables card-linking loyalty capabilities for user's debit/credit cards.
Card-linking is a process of linking up users payments cards (debit/credit cards) directly to a merchant's loyalty program, digital offer and cash-back bonuses.
Here is the general overview of the Raincheck platform:
The Raincheck platform is divided into 10 interconnected modules that can operate on multiple instances, with each module being as open as possible to enable wide third-party acceptance. All instances are based on the AWS Cloud Environment. Now, it is important to understand that the Raincheck platform uses a centralized structure since it uses Amazon's AWS cloud server. The integration of  blockchain functionality comes at the next step, which is on the payment processing network.
(Read also: Category of Cryptocurrency Market: Blockchain Platform)
Tokenization of Payments Data
In order to successfully link offline sales data with online data, data regarding the payment networks need to be integrated into the overall framework. That is why Raincheck will tokenize personal data associated with a payments card (debit/credit card). This token-based system will capture the offline-to-online data that is accessible at product (SKU) level rather than the merchant-level, which previously has been rare. Here's an example:
Merchant-Level Promotion: Spend $200 at merchant ABC tomorrow and receive $2O cash-back
Product (SKU) Level: Buy product CDE tomorrow and receive 20% cash-back or 30 loyalty points
Tokenizing payment card data and integrating it to a traditional Customer Relationship Management (CRM) system would create a more personalized system for end consumers. Here is how the token-based system will work in the greater scheme of things:
Stakeholders
The core functionality of the Raincheck platform will enable tracking, measuring and rewarding users from online product discover to physical, in-store purchasing. Here are the advantages that stakeholders will gain using the Raincheck platform:
Users: Shoppers can use Raincheck's free service to be rewarded by just discovering online products and buying them at a later time (both online or physical shops) through rebates, discounts and cash-backs
Retail Businesses: Businesses would be able to gather critical consumer behaviour data from O2O sales which previously would have been unattainable, which can now be used in their marketing analysis.
Payment Processors: The likes of Paypal and Stripe can now capture offline sales derived from online discovery and increases their revenue channels through commissions or charging fees via the O2O cycle
Financial Institutions: Banks can create more personalized card schemes for their customers by having access to SKU-level data
Channel Partners: Distributors such as online publishers could represent new revenue channels for businesses
(See more: Guide to Cryptocurrency Liquidity: Understanding Liquidity & Its Importance)
Technical Overview
The Raincheck platform will be made up of the existing centralized commerce platform (fueled by AWS server) with a decentralized component which is the Loyalty & Rewards platform that is built on the Stellar Network. Stellar was chosen since it is a high-throughput, decentralized blockchain with low latency and strong security. Here is the technical overview of Raincheck's platform:
Unique Selling Point
There are several elements that make Raincheck stand out:
Patent-Protected Technology: Raincheck 's technology is currently patent-pending and once granted, will serve as a strong moat to deter competitors in a lucrative market.
End-to-End Data Points Bridging the Online and Offline World: Raincheck's solution will focus at the Stock Keeping Unit (SKU) level instead of only the merchant and spend level that is the status quo of the industry. This means that the entire data point from when an online product is discovered to when it is purchased in an offline store can be gathered and utilized.
(Read more: Guide to Blockchain Protocols: Comparison of Major Protocol Coins)
Team
Cameron Wall (CEO) leads the team with a belt of entrepreneurship ventures focused on mobile and web development for global enterprises. His expertise in mobile and cloud-based applications is a natural fit for the business. William Lin (CTO) heads the technical end, with expertise in cloud based backend and front-end development of web platforms and mobile applications. Although Raincheck's website and whitepaper mentions William's expertise in machine learning, artificial intelligence and blockchain systems, there is no indication of those skills as per his previous working experience. The business end is headed by Peter Bremner, who has strong corporate and government links from his established corporate background.
There are 8 other team members that takes on blockchain development, artificial intelligence and mobile development.
(See more: Guide on Identifying Scam Coins)
Advisers
Raincheck features a comprehensive list of advisors with expertise in each technological layer of the Raincheck platform, from the technology side to the retail side. Leveraging the expertise of a wide-array of experts from the technical and business side is always a good indicator.
Though comprehensive, there seems to be no prominent advisors for Raincheck.
Traction
There are 4 indicators of Raincheck's progress so far. They include a pilot program, mobile applications, browser extensions and awards they've achieved.
1. Pilot Program
Raincheck has successfully engaged in a pilot initiative of their platform in 2017. The 6-month pilot phase in Australia saw 6 retailers leveraging on Raincheck's platform. The approximate number of users were 2,675.
The pilot program shed several interesting insights that supported Raincheck's hypothesis that people would save online products they're discovered for a later point in the future. It also revealed that the physical store represents the most important channel of sales acquisition for retail brands.
2. Mobile Application
Raincheck has a mobile app both in the Google play store and the Apple store. Here is how the app looks like:
Here is a look at the reviews of the mobile app from both Google and Apply playstore:
The volume of reviews is insufficient for a credible conclusion since the app has gained a limited review rate, which could be easily manipulated. The install rates, which is a better indicator of user reception seems to indicate minimal traction, with the Google play store gaining only 500+ installs. Given the paunch of the mobile app in 2016, this seems to indicate lacklustre traction amongst users.
3. Mobile Extensions
Raincheck has also developed browser extensions for its application, both in Chrome web store and Apple's Safari. However, the amount of users that have downloaded the extensions aren't convincing of Raincheck's traction:
Chrome's version has only amassed 44 users of Raincheck's application, which is extremely small. This is not a good indicator of Raincheck's traction.
4. Awards
On the awards front, Raincheck has raked up several awards that include those from Visa and Accenture. Here are the accolades that they've received:
Awards are definitely a positive indicator of a strong project concept. Winning several awards from prominent institutions puts Raincheck a step ahead of many ICOs that have not reached this level of recognition.
(Read also: Crypto Trading Guide: 4 Common Pitfalls Every Crypto Trader Will Experience)
Token Economics & Utility
Token Metrics
35% of the total pre-mined supply of Raincheck's native tokens will be distributed at the ICO. This is a relatively lower allocation compared to other ICOs, which usually allocates upwards of 50% of their token supply to the ICO. A lower ICO allocation equates to greater centralization of the token supply, which could be unnerving for investors. Fortunately, Raincheck is transparent about its token supply breakdown. Here are the vesting schedule for different categories of their token distribution:
Strategic Pool: Tokens will be reserved over a 3 year period and will be allocated to strategic partners and enterprise organizations to stimulate participation and traction.These organizations would be offered an opportunity to purchase RAIN tokens at market rates
Team: Tokens will be vest 12 months from the start date of the sale period, to align employees with long-term objectives
Advisors: Tokens will be frozen for 6 months from the end of the public sale period and will then vest over a 24 month period
Rewards Pool: Leftover ICO tokens will be transferred to the rewards pool, which will be used as to reward participation in the ecosystem and promotion of Raincheck. There will also be a token-burning mechanism where RainCheck will periodically buy back and burn RAIN tokens using the profit generated from the O2O shopping and overseas commerce business
Raincheck's $28 million hardcap is at the higher spectrum of ICO funding, which is quite surprising given the bear market the general cryptocurrency market has been experiencing since the start of the year. It will be extremely hard for Raincheck to hit their hardcap given the state of the market.
(Read more: Analyzing Cryptocurrency Risk: Existing Coins vs ICO)
Token Utility
Raincheck will feature its own utility token that is called RAIN, which will be used as the primary currency within the Raincheck platform. Users need to possess RAIN tokens to access the range of services and functions on the platform. Here are the use-cases for RAIN token:
Medium-of-exchange between merchants and users
Value unit within Decentralized Autonomous Organizations (DAOs), which will be staked by brands in relation to their community membership
Rewards trading between different loyalty programs and schemes
These use-cases will fuel the demand for RAIN tokens. Given the fixed supply of pre-minted tokens, the long-term value of RAIN is directly tied to the success of Raincheck's platform. Additionally, the burning mechanism employed by Raincheck to buy-back and burn RAIN using operational profits would serve to enhance RAIN's long term value given that its supply would periodically decrease.
Roadmap
Here is the roadmap for Raincheck:
Raincheck has a long track record when compared to the majority of ICO projects. It was established way back in 2014 and has released its platform in 2016. Moving forward, the completion of Raincheck's solution could stretch as far as the 2nd quarter of 202, which is a long way ahead.
(See also: Guide to Forks: Everything You Need to Know About Forks, Hard Fork and Soft Fork)
Strengths
First Online-to-Offline Commerce Solution: Raincheck has created an end-to-end solutions to capture offline retail data in conjunction with online consumer data, which could prove invaluable to brands and businesses in understanding their consumers more.
Scalability: Raincheck's platform is built on the Stellar blockchain, which can process much more transactions that its competitors built on the Ethereum blockchain. This focus on scalability is vital in ensuring that Raincheck's platform can scale with more transactions in a viable manner.
Track Record: Raincheck has been operating for close to 4 years, which puts it at the higher percentile of ICO projects with a track record and a working product.
Accolades: Raincheck has won several awards and recognition from prominent establishments such as VISA and Accenture for their project, which is a good sign of credible project model.
Patent-Protection: Raincheck's core system is patent-pending, which if granted, allows for greater barriers to entry for future competitors
Weaknesses
Centralized Core System: Raincheck's core system is built on an AWS, centralized server with the decentralization aspect coming from its loyalty & rewards platform. Since its core system is centralized, it is vulnerable to various risks which could be mitigated using a decentralized system.
Little Traction: Looking at indicators of traction via mobile application and browser extension downloads, the numbers are small considering Raincheck has launched them in 2016. This is a sign of poor user attraction towards Raincheck's solutions.
Little Hype: There seems to be limited resources and publications surrounding the potential impacts of Raincheck's solutions, which could significantly enhance commerce industry
Summary
Raincheck offers a viable solution in bridging the online commerce world to the physical, in-store sales cycle that can prove invaluable to retail businesses that are gearing towards a more data-centric approach in understanding the consumers. Though Raincheck's decentralized loyalty platform and token-based structure, the final piece of a complete online-to-offline commerce solution could finally be in the way for the industry.
Verdict: Good Project
(Read also: Evolution of Cryptocurrency: The Problem With Money Today)
Beneficial Resources To Get You Started
If you're starting your journey into the complex world of cryptocurrencies, here's a list of useful resources and guides that will get you on your way:
Trading & Exchange
Wallets
Read also: Guide on Privacy Coins: Comparison of Anonymous Cryptocurrencies and Guide To Cryptocurrency Trading Basics: Do Charts & Technical Analysis Really Work?
This represents the writer's personal opinions and does not – in any way- constitute a recommendation of an investment or financial advice. Please assume caution when investing in cryptocurrencies and do so at your own risk, as it is extremely volatile and you can lose your money.
Enroll in our Free Cryptocurrency Webinar now to learn everything you need to know about crypto investing.
Get our exclusive e-book which will guide you on the step-by-step process to get started with making money via Cryptocurrency investments!
You can also join our Facebook group at Master The Crypto: Advanced Cryptocurrency Knowledge to ask any questions regarding cryptos!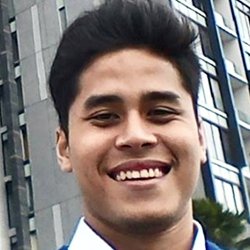 I'm Aziz, a seasoned cryptocurrency trader who's really passionate about 2 things; #1) the awesome-revolutionary blockchain technology underlying crypto and #2) helping make bitcoin great 'again'!